Change of dates - spring term 2022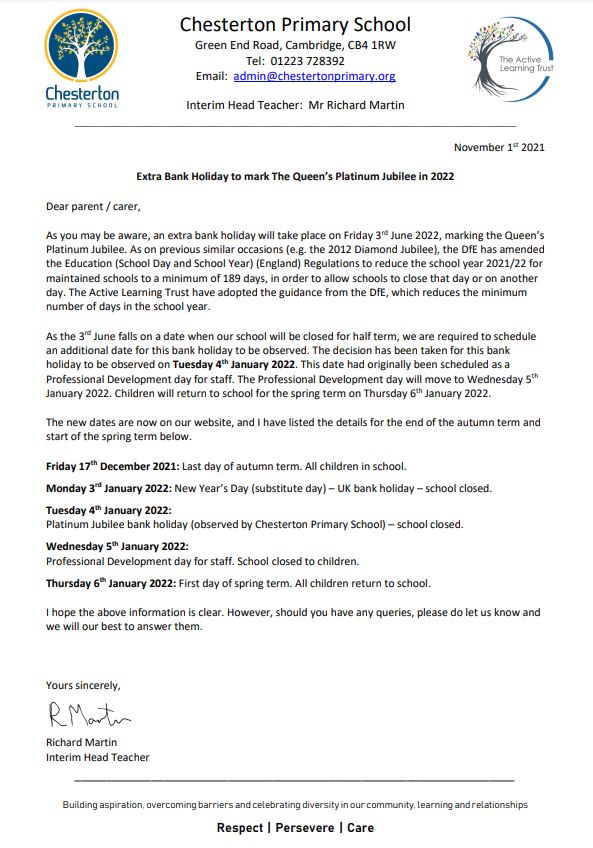 1 November 2021
Our dates for the start of the spring term have now changed.
Children will return to school on Thursday 6th January 2022.
Monday 3rd January 2022 is a bank holiday in lieu to New Year's Day, which falls on a Saturday.
Tuesday 4th January 2022 is the date our school will be observing a bank holiday for the Queen's Platinum Jubilee.
Wednesday 6th January 2022 is a Professional Development day for staff.
Details can be found in attached letter.